Orthodontics
---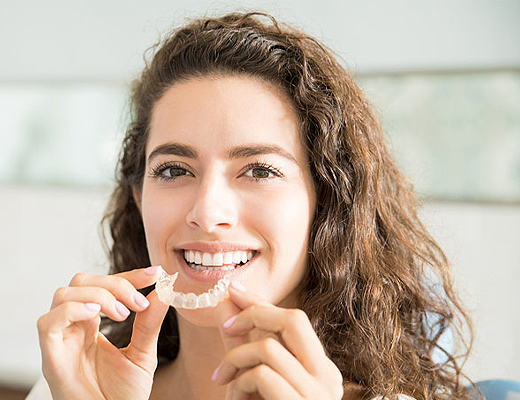 Crooked, crowded and misaligned teeth can cause a variety problems. If your teeth are misaligned, you may have trouble chewing, or your smile could be affected. Tooth misalignment and tooth crowding can also cause problems like extra wear and tear on the teeth. It's important to get this problem taken care of.
If you're suffering from crooked or crowded teeth, it's important to see the dentist in Westlake, OH. At Walter R. Below DMD, we offer efficient, effective orthodontic treatment to patients.
What Is Orthodontics?
Orthodontics is the treatment of irregularities in the teeth and jaw, including through braces. Orthodontics is a type of dentistry that can straighten crooked teeth, correct a problem with tooth crowding, and more. You may benefit from orthodontic treatment if your teeth are misaligned or your teeth appear to be crooked. Talk to your dentist at Walter R. Below DMD to find out whether you would be a good candidate for orthodontic care.
Types of Orthodontic Services
There are many types of orthodontic services for patients who need to straighten their teeth.
Traditional metal braces. Metal braces are a tried and true product that can help straighten your teeth in a relatively timely fashion. Metal braces consist of brackets and wires that pull the teeth into the correct position.
Ceramic braces. Ceramic braces are similar to metal braces, but because they're made of ceramic, they can be tooth colored and are much harder to see. Ceramic braces are not always as strong as metal braces, but for some patients, these braces are preferable because they don't stand out as much as traditional braces.
Clear aligners. Clear aligners do the same job as braces, but they have a distinct advantage: they are made of clear plastic resin that is virtually impossible to see. Unlike braces, which are highly visible, clear aligners do their job subtly, without drawing attention to themselves.
Benefits of Orthodontic Services
It's important to have straight, well-aligned teeth. Getting them aligned can help reduce wear and tear on your tooth enamel, and can also improve the appearance of your smile. Aligning your teeth can boost your confidence and help you feel good about your appearance.
Who Needs Orthodontics?
If you have crooked teeth, then you may need orthodontic service in Westlake OH. Other signs that you need orthodontic help includes:
You have difficulty chewing

There are gaps in your teeth

You get headaches

Your teeth don't come together when you close them
If you experience any of these symptoms, talk to your dentist for suggestions.
Why Walter R. Below DMD for Orthodontic Treatment
There are many reasons to choose Walter R. Below DMD.
Professionalism. We treat every patient with kindness and respect.

Efficiency. We offer a streamlined, efficient scheduling process, and keep our office visits on schedule for the convenience of our patients.

Excellence. The team at Walter R. Below is experienced and skilled, to help ensure a positive experience for our patients.
Contact Us for Orthodontic Treatment
The team at Walter R. Below DMD provides effective orthodontic treatment to patients. If your teeth seem to be crooked or misaligned, we can help! Call your dentist today to make an appointment.