Emergency Dental
---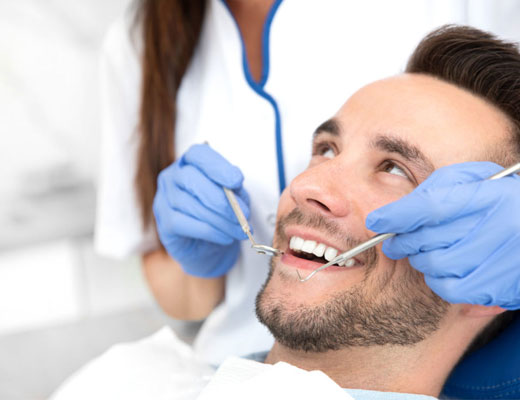 When it comes to emergency dental services, you need to find a dentist who can accommodate you the same day you need an appointment. This way, you'll have access to quality care in a timely manner. However, you must first determine what type of dental care you'll need and how urgent the situation is. If you are unsure of what constitutes an emergency, you should consult a professional who has experience in emergency dental care.
What is a Dental Emergency?
Generally speaking, a dental emergency is defined as a circumstance in which a permanent tooth is in immediate danger, in which there is a threat to the patient's life, or in which the patient is experiencing acute dental pain that cannot be eased by using over-the-counter drugs. In all actuality, quite a few different circumstances might be considered dental emergencies.
Reasons For Emergency Dental Services
The most common reasons for needing emergency dental care include toothaches, which can be sudden or develop over time.
Tooth pain is unpredictable. It may develop gradually over a period of days or even weeks. Other times, it can strike abruptly and fiercely, waking you up in the middle of the night or in the midst of the day with excruciating agony. The pain from a strong toothache may be excruciating and may not respond to over-the-counter medications. Never be reluctant to seek the assistance of your dentist when you have a toothache, no matter what level the pain is at. Toothaches don't resolve on their own, without professional dental care. It's important that you see a dentist as soon as you can if you don't want to suffer through pain for the rest of your life.
You should also seek treatment if you have excessively bleeding gums. Your emergency dentist in Westlake, OH will be able to determine whether you have an abscessed tooth or other kind of infection, which is a serious condition that requires immediate attention.
In many cases, dental emergencies require immediate care, including extraction and root canal. These procedures may not only save your tooth, but also relieve your pain. Delay in dental care can result in permanent damage and more expensive procedures. Therefore, it's imperative to seek treatment as soon as possible, even if you are not sure if you have an emergency.
Other types of dental emergencies, such as those caused in an automotive vehicle accident, require the assistance of a hospital emergency room. Emergency room doctors are not trained to perform dental procedures. However, they can provide pain medication, fever reducers, and stitches. You would then visit your regular dentist for treatment.
If you have a broken jawbone as a result of blunt force trauma, you may need immediate dental care as well. The dental team will thoroughly clean your mouth and take X-rays to diagnose the problem. In addition to dental treatment, the team will be focused on pain management.
Chipped, broken or knocked-out teeth are also examples of dental emergencies. Even if you're able to put your tooth back into its socket, these kinds of dental emergencies can lead to damage to other tissues, nerves, and blood vessels. It's important to visit a dentist within 30 minutes of an injury to get proper care and restore your oral health.
Your dentist in emergency dentist in Westlake, OH can help with all kinds of dental emergencies. Contact us for more information.