Dental Implants
---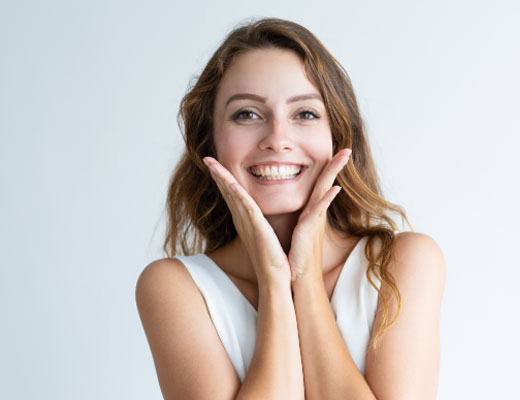 Dental implants are a great way to restore your oral health. They can replace a single tooth or multiple teeth, and they mimic the look and feel of natural teeth. Implants are also durable and can last decades, unlike dentures. Not only will they restore your smile, but they will also prevent bone loss, gum disease, and infection. Not to mention, they will help you eat and speak more comfortably.
The Problems of Missing Teeth
The loss of a single tooth can have devastating consequences for the rest of your teeth. It affects your ability to chew, and it can even cause other teeth to shift. Even if you have braces, a missing tooth can make your mouth appear crooked. Dental implants replace the root of a missing tooth and are crowned to behave like a natural tooth.
Are Dental Implants For You?
Your Westlake, OH dentist can help you decide if implants are right for you. They will perform an assessment of your teeth, gums, and supporting bone structure. While a patient with adequate bone structure is the best candidate for dental implants, those with insufficient bone structure should consider other options. A trained implant dentist will help you decide which type of implant is right for you.
Benefits of Dental Implants
Dental implants are a permanent and stable solution for missing teeth. While certain other solutions may require grinding down healthy teeth to support them, dental implants replace badly damaged teeth, are permanent and do not need to be removed. Dental implants provide better long-term oral health and aesthetics. They can last a lifetime with proper care and maintenance.
Another benefit of dental implants is that they can prevent decay. Other damaged teeth solutions may be temporary, and eventually bacteria can enter the tooth and cause further decay. In contrast, dental implants fuse with the jawbone and simulate the roots of natural teeth. With proper care, dental implants will look and feel exactly like your natural teeth.
Dental Implants can restore the feeling of chewing. They are fixed to the jawbone, so they will never come loose. Implant-supported dentures can also be made with gum-like features. The biocompatible titanium material of dental implants means that they can be secure for a lifetime, with proper care.
Those who decide to get dental implants often report other benefits, including a renewed sense of confidence, more propensity to smile, and a more hopeful outlook on health. Although these aren't medical benefits, they are, nonetheless, very important to the patient.
Dental Implants Offer a Permanent Solution
Dental implants are a permanent solution for missing teeth. They also support healthy bone growth in the jaw, which prevents premature jaw shrinkage and can improve your appearance. Patients who wish to receive dental implants in Westlake, OH can contact Walter R. Below for a consultation. At this consultation, the dental staff will assess your oral health and discuss the option for dental implants.
Dental implants are a great option for many people. They restore the function of your mouth and improve your overall quality of life. Patients who have one or more missing teeth can experience difficulties in chewing their food, but implants will fill that gap. Unlike dentures, which can slip and cause you to choke, dental implants will not move while you eat.