Cosmetic Dentistry
---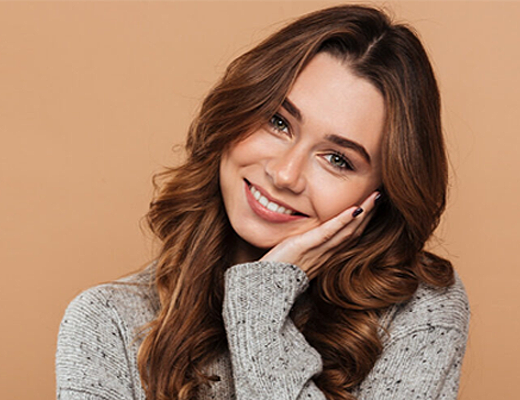 Do you love the way your teeth look? If you don't, then you may benefit from seeing the cosmetic dentist in Westlake, OH. At Walter R. Below DMD, we offer a variety of cosmetic dentistry services to help patients love their smile. It's important for you to feel confidence in the appearance of your teeth, and we can offer you the services you need to make that happen.
Cosmetic Dentistry Treatments
There are a range of treatments and procedures that fall under the category of "cosmetic dentistry." We offer the following treatments to our patients:
Teeth Whitening
Our teeth whitening services can get your teeth several shades whiter than they are currently. We offer safe, effective teeth whitening services to patients in Westlake, OH. Teeth whitening is most effective in people who already take good care of their teeth and oral hygiene. Make an appointment for teeth whitening the next time you come in for a dental cleaning and exam.
Veneers
A dental veneer is a cover that's placed on the front of the teeth. Veneers look like real teeth, but they provide no structural support. Veneers are used to cover up stains and cosmetic defects that can impact the appearance of your smile.
Crowns
A dental crown is a cap that's placed over the top of the tooth to protect the enamel. Dental crowns can be made of tooth-colored material, or they can be made of metal. A dental crown provides protection to the tooth and can also enhance the appearance of the tooth, by covering any stains, cracks and chips.
Dental Bonding
Dental bonding is a plastic resin that's placed over the tooth enamel to cover up stains, cracks and chips. Dental bonding can provide protection to your tooth and provide cosmetic benefit at the same time. Talk to your dentist to find out if you're a good candidate for dental bonding.
Benefits of Cosmetic Dentistry
Below are just a few reasons that patients with Walter R. Below seek cosmetic dentistry for their teeth.
Love the way you smile. When you get cosmetic dentistry performed on your mouth, you can improve the appearance of your smile, thus finding a way to feel better about the way you look. You'll want to smile at everyone!

Improved self-confidence. When you like the appearance of your smile, it can boost your self-confidence and make you feel more confidence during interactions with others.

Improved appearance. By covering stains and cosmetic defects in the teeth, cosmetic dentistry can improve your appearance for years to come.
When to See the Dentist for Cosmetic Dentistry
Do you need cosmetic dentistry in Westlake, OH? We offer teeth whitening, dental bonding and more. We're happy to help you improve the appearance of your smile. Call Walter R. Below DMD to learn more about cosmetic dentistry services.
How to Get Started, Cosmetic Dentistry
Do you need to make an appointment with the dentist for cosmetic dentistry services? At Walter R. Below DMD, we offer safe, effective cosmetic dentistry services to our patients. Call today to make an appointment and get started with treatment.